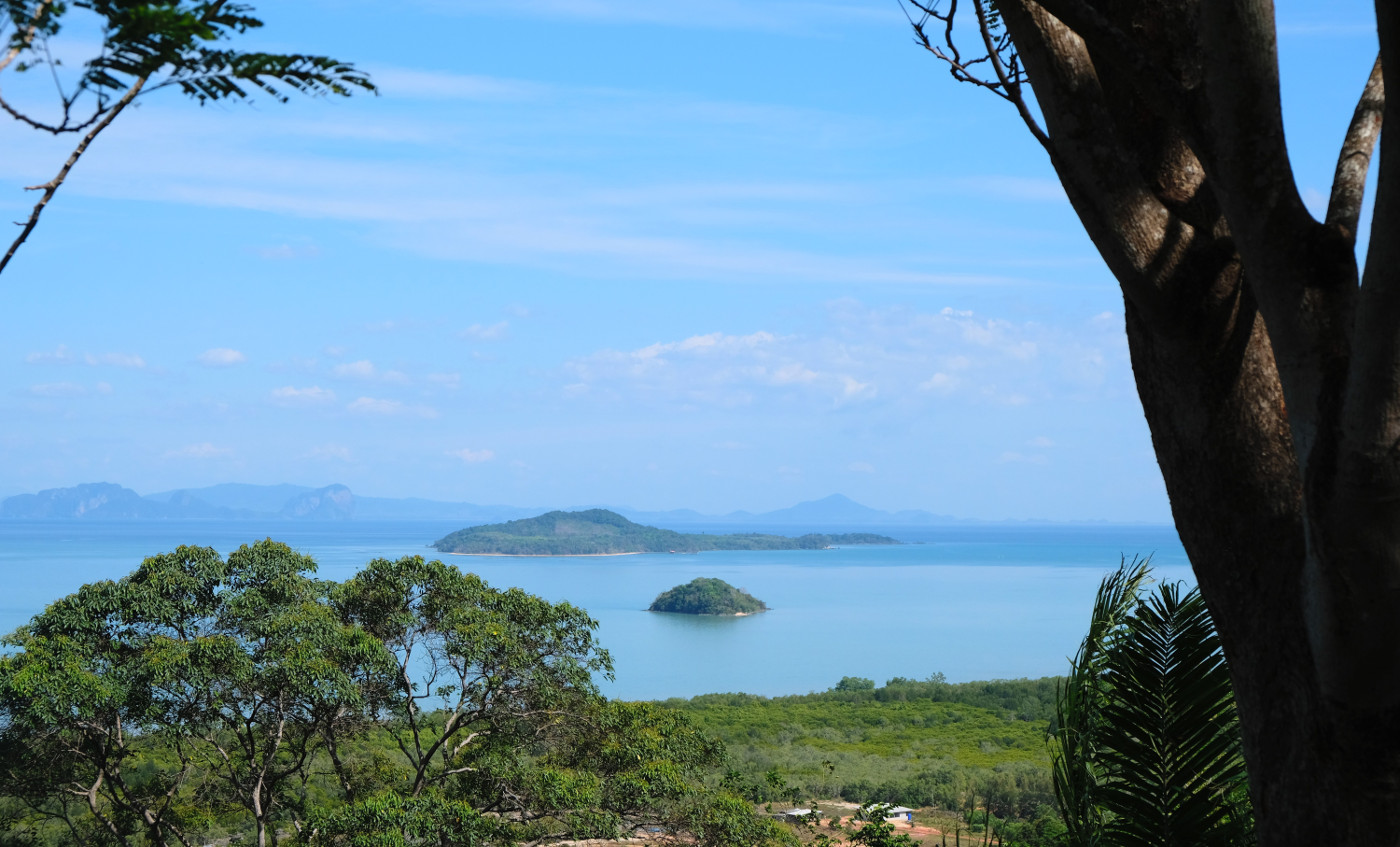 The next stop after Tonsai was an island paradise called Koh Lanta. There are many islands to choose from in Southern Thailand, but we picked this one for its convenient location, its reputation for being more laid back than some of the party islands (such as Koh Phi Phi), and positive reviews from anyone who went.
And… Well, we were a little disappointed. It is not really Koh Lanta's fault, Tonsai was just too good with its wonderful empty beach in the cliff's shade full of like-minded people. After such a paradise, Koh Lanta was just a little overwhelming, with its many tourists and beaches filled with bars.
We arrived by ferry. As there is no dock in Tonsai, the ferry patiently waited for our longtail boat to be fixed on the go with some additional pieces of string, along with it many many other tourists all orderly stickered with 'Koh Lanta' on them. After roughly 2 hours we arrived, paid our 10 baht entry tax, and were overwhelmed by what felt like hundreds of taxi drivers and other people trying to give you flyers for bars and other places. Yikes!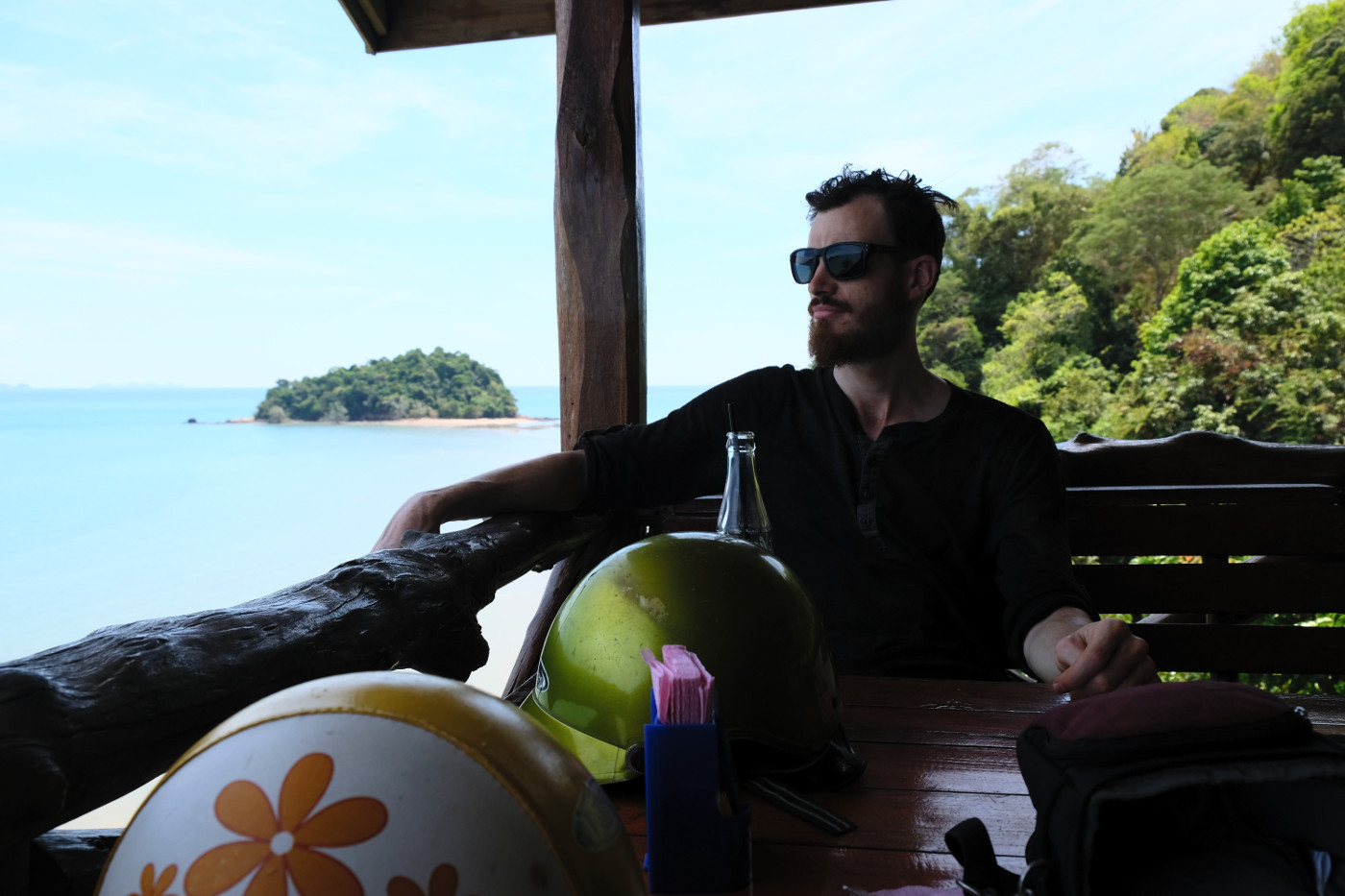 We had one of the cheapest accommodations booked, but due to some miracle were upgraded to a quite fancy little cabin - not sure we deserve such luxury (proven by the nearly immediate ant infestation we started). After that, we hit the beach, briefly in the sunset as not to upset the sunburn we developed on the boat. We also spent a good amount of time in or on the water, including on a 4-island tour which included some more beach, some snorkelling with the fishies and some swimming through a cave to a secluded beach. Our main goal was to snorkel, but due to a gang of jellyfish, this was cut short. We did meet some incredibly friendly fish though, never have we seen them swim so close!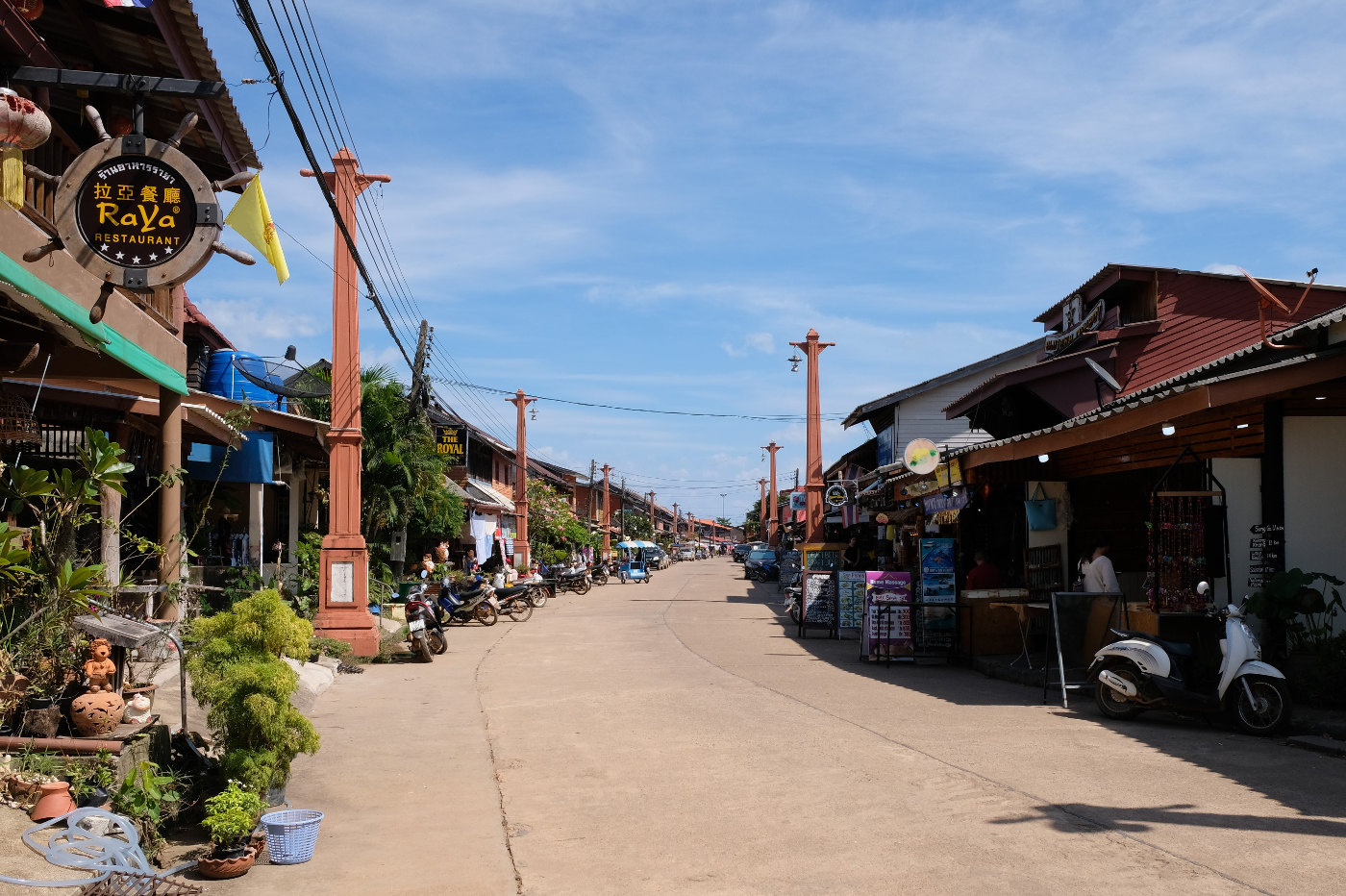 On the second day, we rented a scooter and explored around the island. Even Vee gave it a go (having only driven one once before, 5 years ago) and nobody died, so all in all a success! Our favourite spot was the Old Town, a lovely little place with delicious iced coffee and calm little shops. We ended up buying a shirt each so we now look properly in Thai attire (picture flowy elephant pants plus a flowy singlet, go with the floooooow).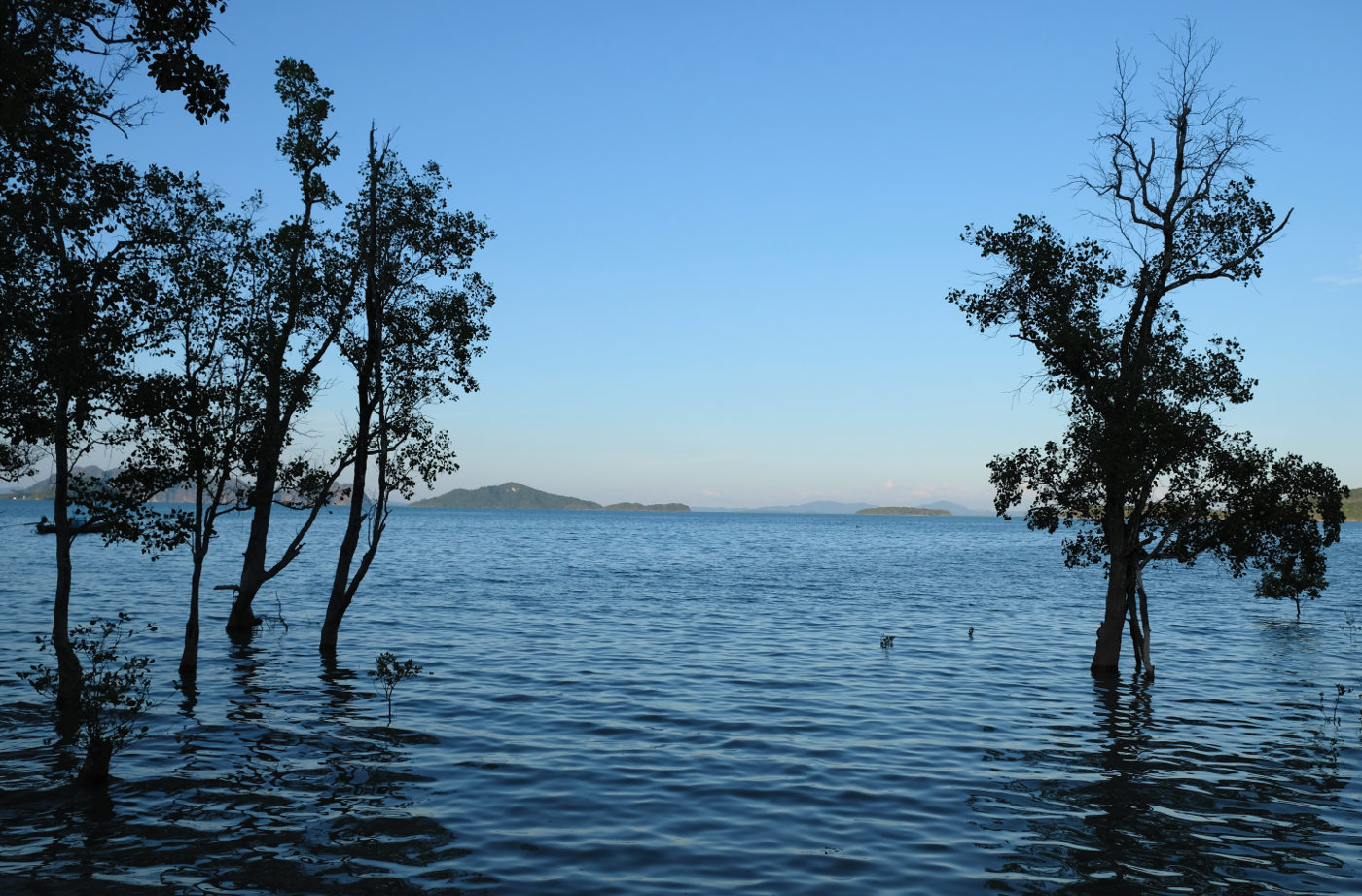 Next up, we continue our journey north (back on track), via yet another mini bus!