Disclaimer: Many willing and irrelevant excuses were accepted and then promptly binned before writing this article - We admit we are a tad late writing this one, but have done our best to recollect the events with hopeful and rose tinted clarity. Any over embellishment and over-colouring of events are due to countless days stuck in quarantine and lock downs over the couple of years following this trip…
Having been transported aboard a large cushy bus from the capital in Vientiane with our good friends from New Zealand, we arrived groggy and reflecting upon our food purchases (Simon excited by the idea of several barbecued, seasoned, fully shelled, skewered eggs on a stick) to the dozy town of Thakek; a town to be one of the biggest highlights of this trip, due to it's nearby limestone rock formations and overall laid-back personality. Unfolding ourselves out of the bus, our eyes adjusted to a dimly lit, and completely empty bus terminal. Luckily several tuk-tuk taxi's were standing by, which we hopped into after an agreed rate and set off into the night.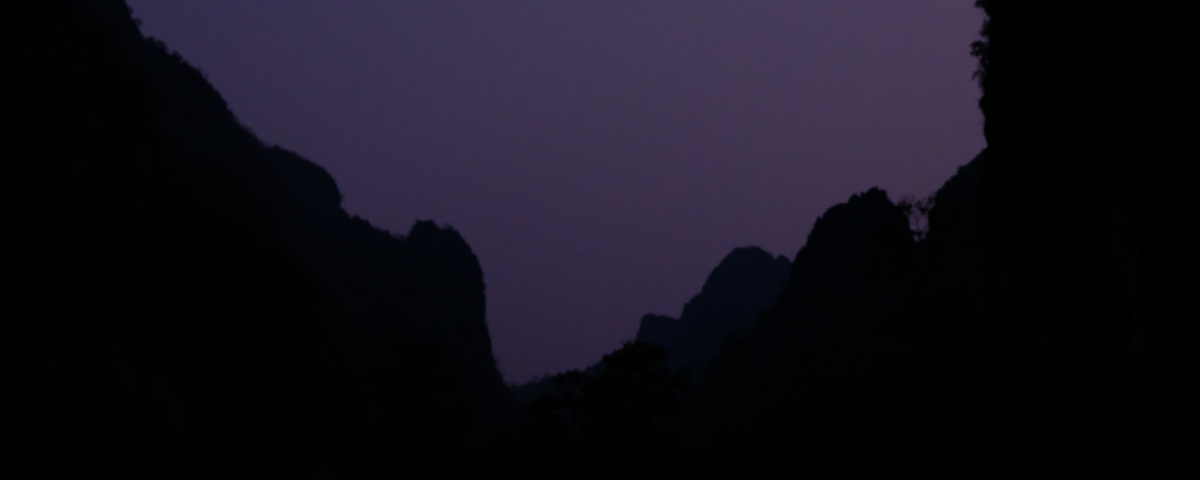 Leaving the center of Thakek aboard the mighty spluttering tuk-tuk, we were kept awake by the brisk night air, and watched silently as looming vertical columns of tree-topped limestone passed by. We were dropped by the side of the road at our destination, Green Climbers Home, which we had booked for a week or two to climb. As we were all forward thinkers and never left anything to chance with check-ins at early hours of the morning, we walked towards anything resembling human activity. Luckily enough we stumbled upon a climbing instructor who had just finished having some drinks on the other side of the camp and was on his way to bed. He led us to the main building, a stilted thatch structure much larger than the huts we had booked. A short successful search for keys later, we were able to collapse into our huts: one for Vee and Simon, the other for Manu and Chelsea.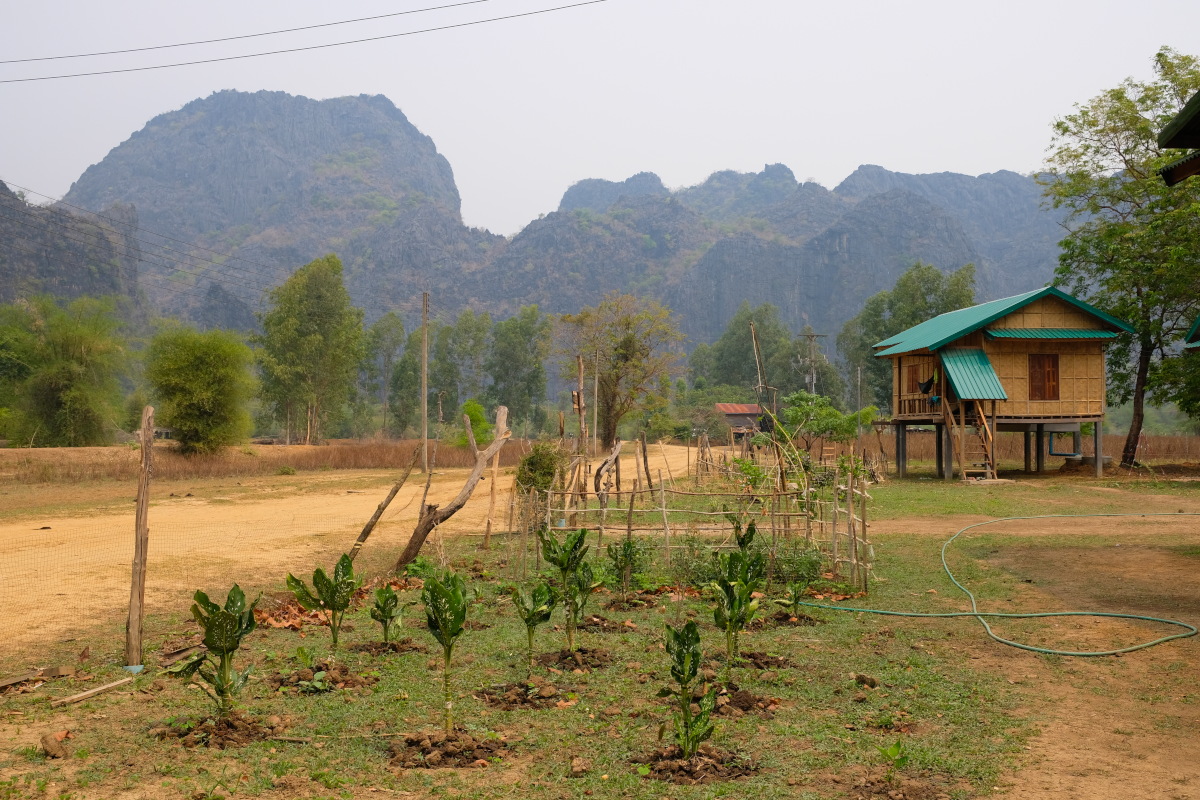 We awoke to blaring goat noises.
Rolling to the side of the bed in pursuit of the sound source, we were hit by sunlight streaming through the elevated-by-stilt wood board flooring. Ah yes - a small goat. These goats, several lurking muscular water buffalos, and climbers were the core inhabitants of the valley. Due to the intense heat in the middle of the day, climbing was limited to mornings and late-afternoons, with the period between usually consisting of passing out in hammocks and generally sweating on anything you bumped into - a little reminiscent of our climbing experience in Tonsai!

The days rolled by in a somewhat similar fashion - Wake up, goats, breakfast, morning climb, mango lassis, hiatus, afternoon climb, Beer Laos, dinner. Most climbing areas involved a short walk, starting with a small bridge over a river - We jokingly gave it it's own climbing grade as walking across it had its challenges given the loaded packs and unsuitable footwear choices (flip-flops / jandals).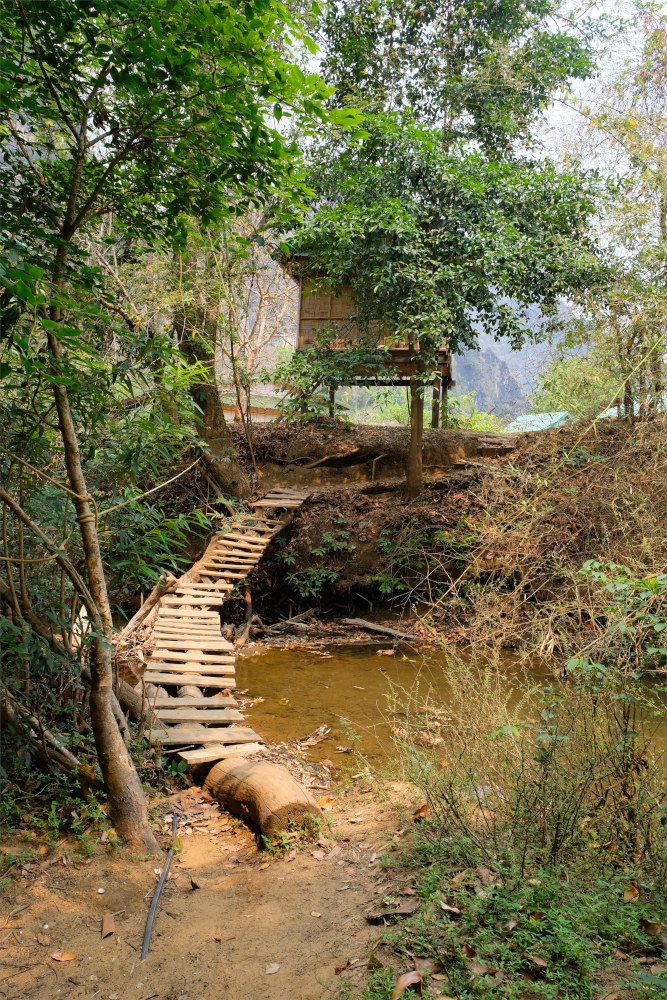 The rock at Green Climber's Home was like nothing else we had climbed. Some areas of walls had large "toofa's", which are rounded columns of rock running up the wall which could be used to simply be pinched with a hand or two or, bridged between using your legs.
Other walls are overhung like a cave ceiling, with stalactites which gave a very three dimensional climbing experience.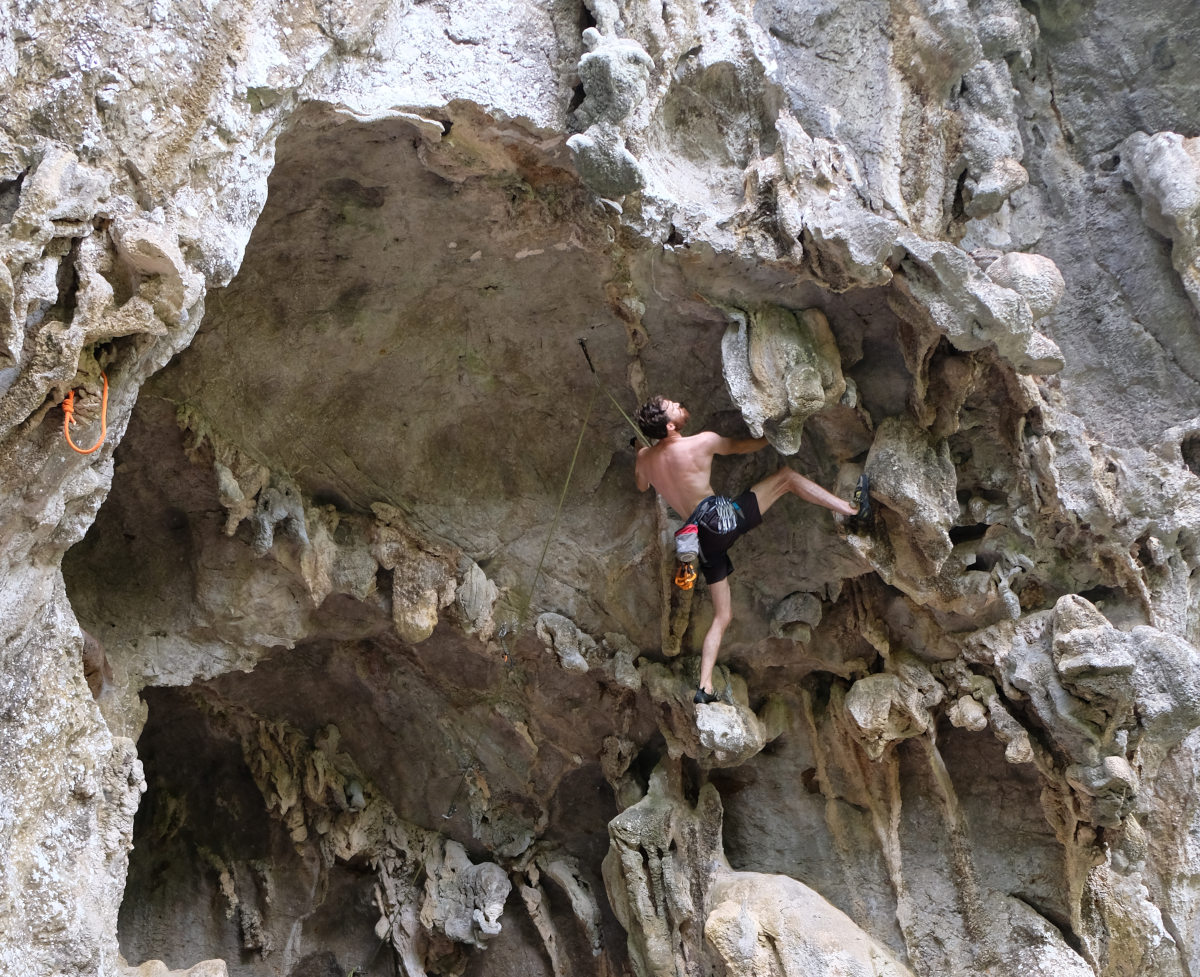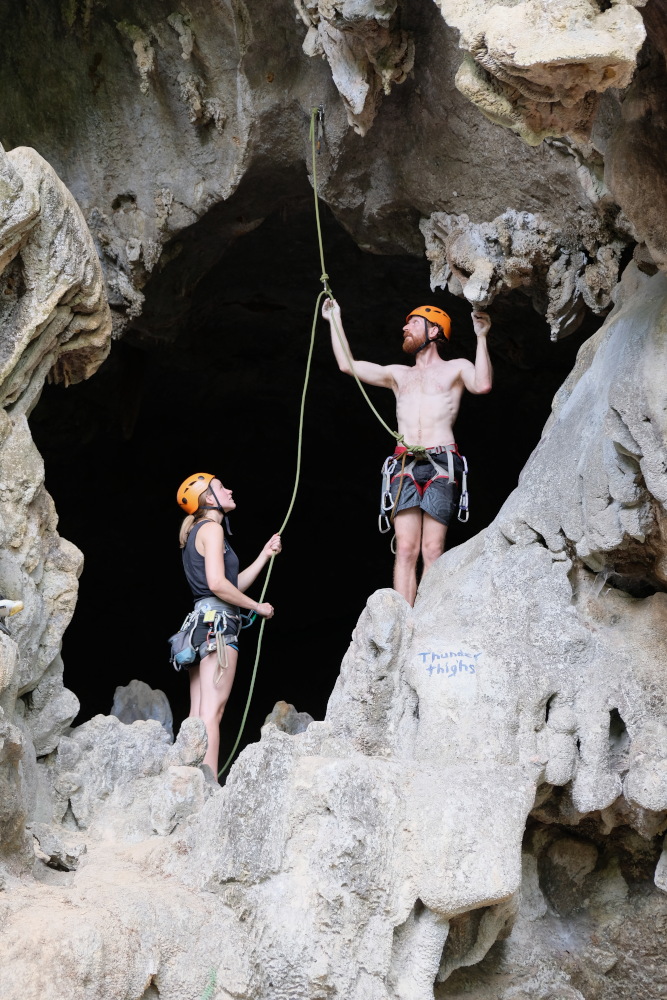 This, paired with comedic named climbs (As above, featuring "Thunder Thighs"), made for a great check-list to tick off and track in our guidebook.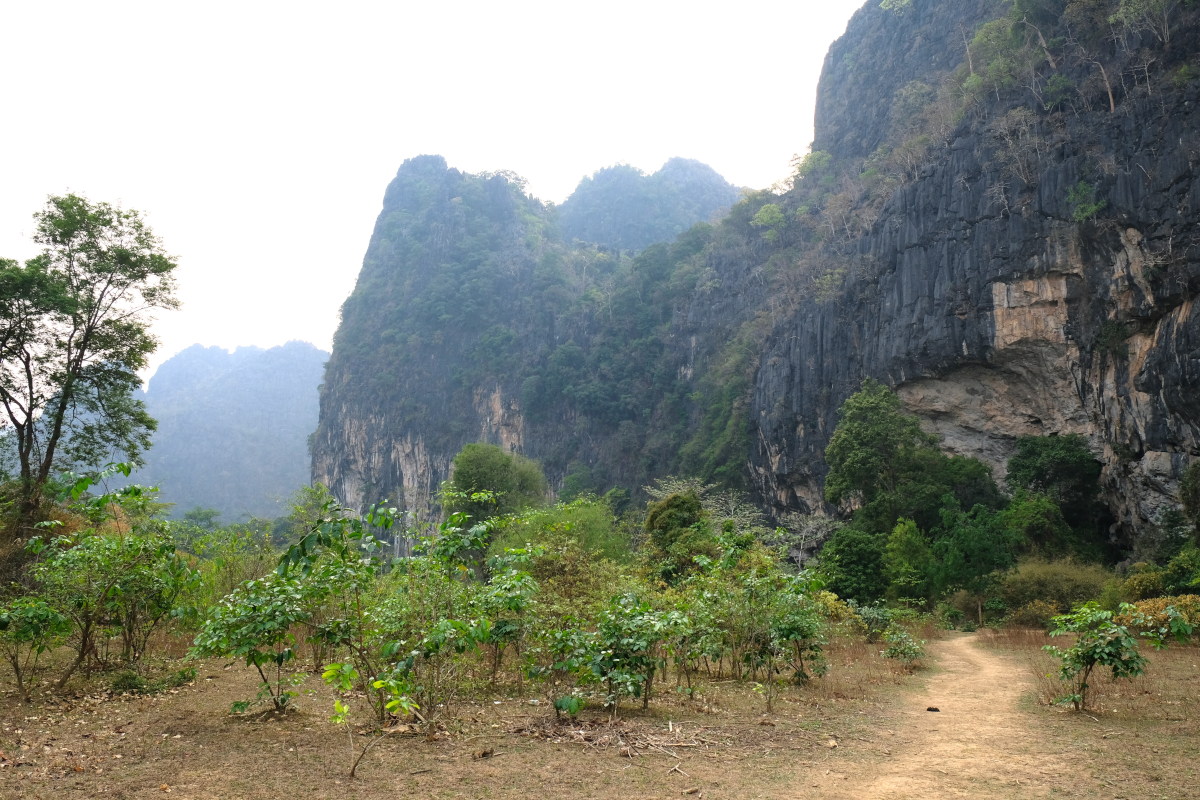 One route was selected for a night climb by other climbers over a campfire (yea, not the brightest of ideas, but fine with careful belaying over said fire). The selected climb was named after a goat (only the bones of which remain) that was said to be nestled in the rock to be seen half way up, named "To Bobby". We did not climb it that night, but Vee and Manu attempted this climb a few days later… As below: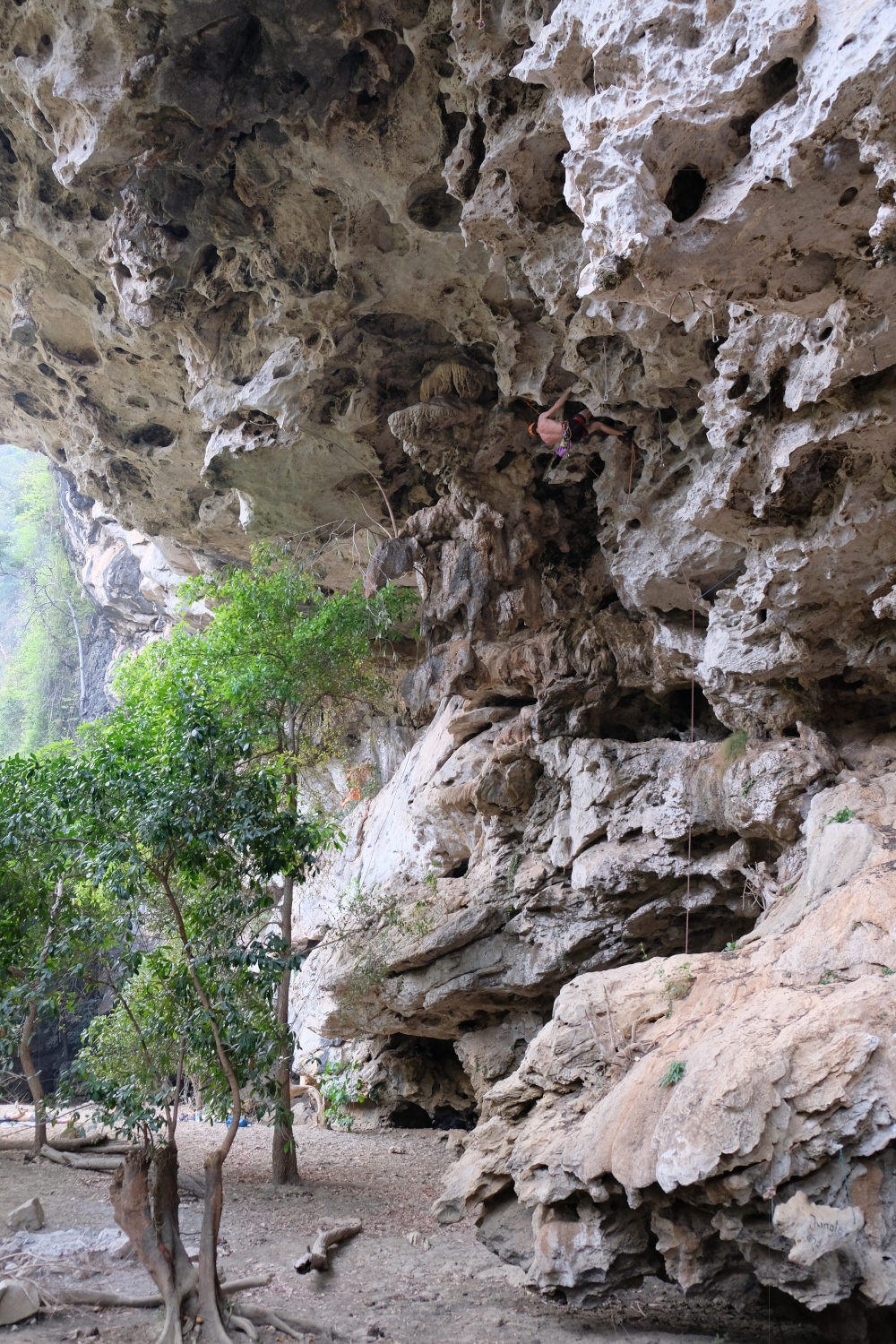 And of course, other spectators were bound to show up: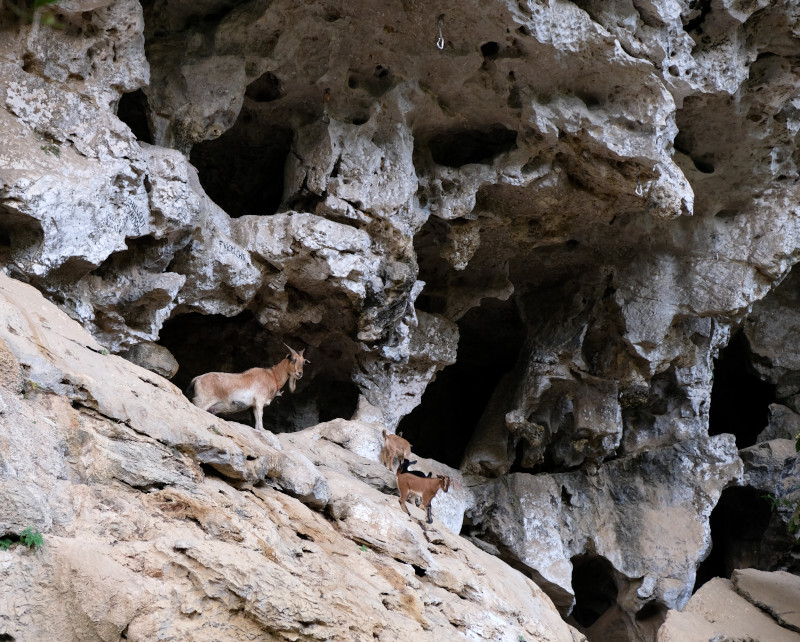 Much can be said about the climbing experience here - the added challenge of midges which seek out your eyes proved to add to the experience. Luckily these flies can be mitigated by wearing a towel over your head.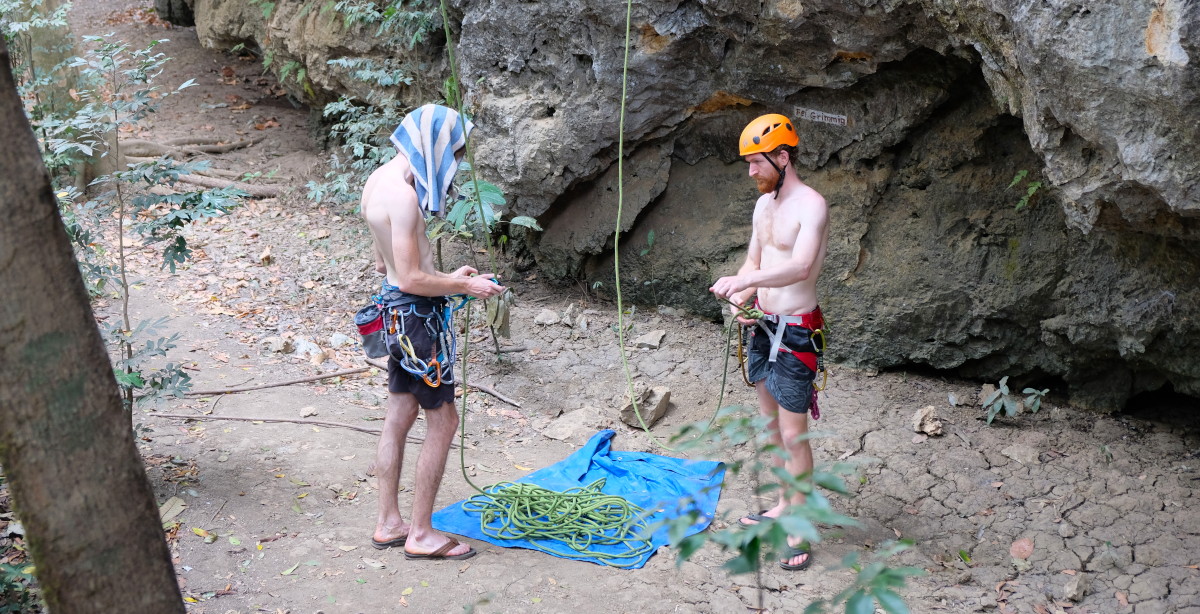 Our stay at Green Climbers was exactly what we needed after a steady diet of changing accommodation and sleeping in buses and trains for months. It was bliss. Due to the location's more remote nature, there was no internet access except through basic cellular service. This also added to the simplicity of the place, and allowed us to purely focus on climbing. The only problem was that we were unable to monitor that whole pandemic thing. The camps started to empty out, as you can imagine when your home country is giving warning about closing it's borders and going into lock down.
We picked up a sim card in order to gauge the situation: Canada and the Netherlands had closed their borders to non-nationals, however New Zealand at this point was still open for a short window. As we had both quit our jobs in New Zealand, we had expected our visas to have expired, but with the list of options diminishing by the day, with even Thailand (Laos' neighbouring country) closing shortly, we discussed our choices over one of the best and final climbs (and probably the tallest climb at our maximum rope length) of the trip.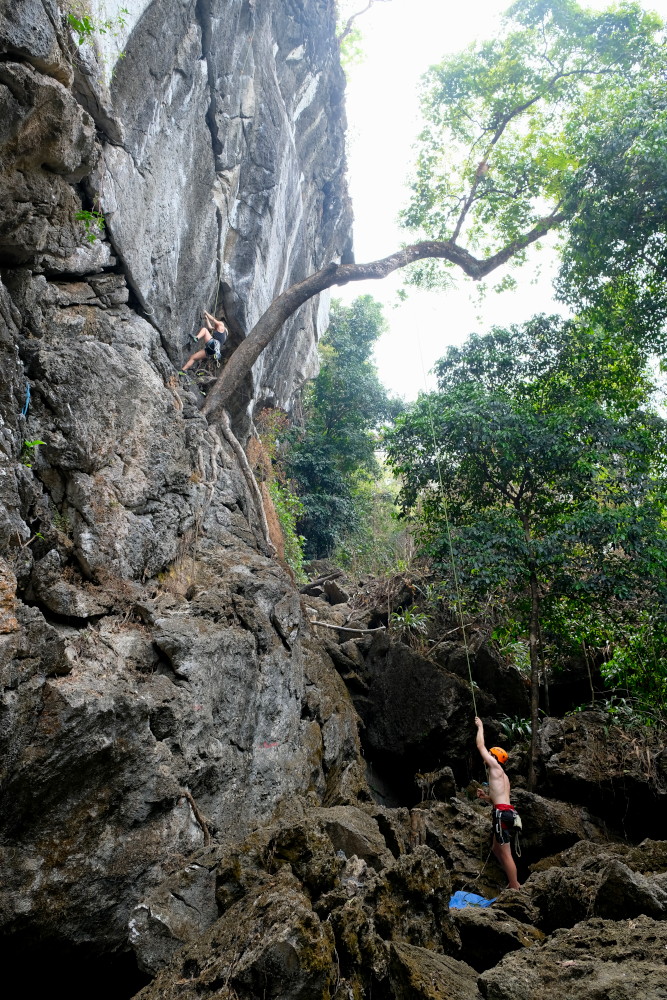 After climbing the route to let Vee climb, Simon ran back to the hut in order to start packing bags: we were headed back to New Zealand, taking our chances with border entry, choosing being together (with possible issues at border control), over splitting up or staying in Asia. Our amazing friends from New Zealand were leaving a couple days after us, offered to quarantine together back in Wellington. We agreed, and said our goodbyes, calling in a taxi to take us back to Thakek, and from there to the airport and back to New Zealand once again.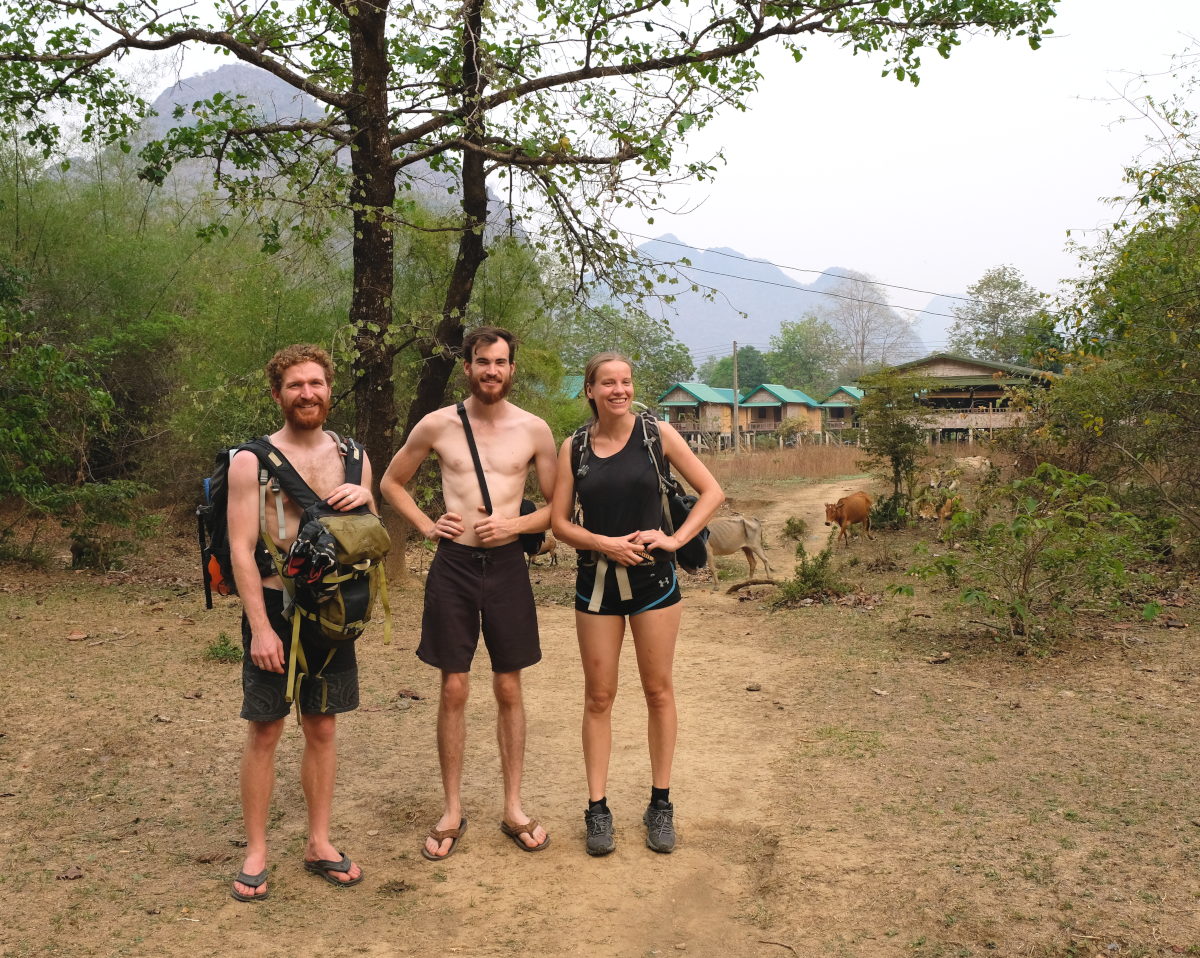 Here ends (prematurely) our "The Trip" series. We expect to write some more travel stories involving Europe, a cat, and a Van!